7QP - the 7th Call Area QSO Party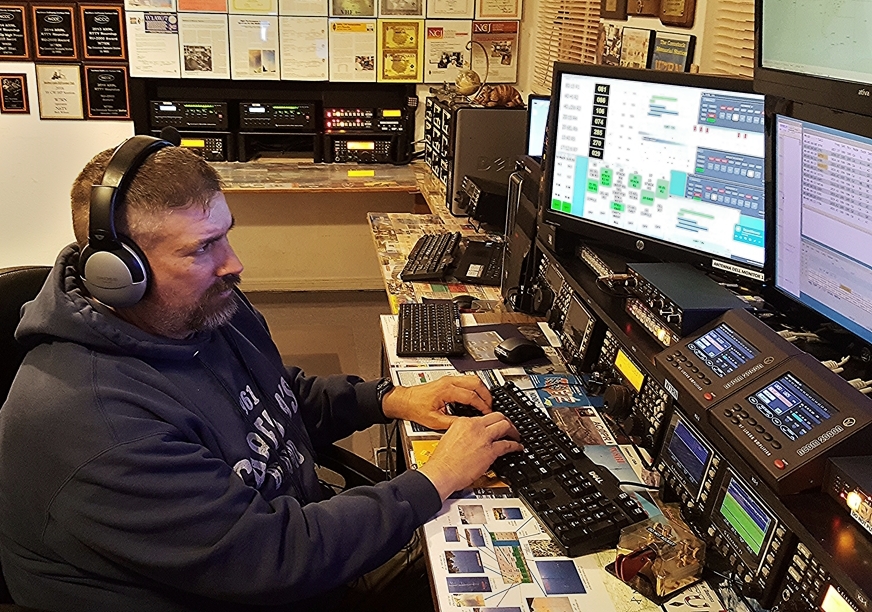 From the 2019 W7RN Multi-Multi operation. Operators present locally: K5RC, K6NV, and KH2TJ. Remote operators: AA6AA, K9DX, WX5S, and K5XI. Here's KH2TJ in the last hour of the contest and in the background you can see both remote hosts lit up.
---
The Latest.....
March 27, 2020 - Five weeks to 7QP -- are you ready? If you're inside the 7th area, please let us know your plans (see the "2020 Planned Ops" tab) and, if you use N1MM+ Logger, make sure you have the latest version. In N1MM go to the "Tools" menu and then select "Check for New Program Version and Install".
---
March 5, 2020 - Excellent 7QP presentation put together by Mel/KJ9C.
---
May 27, 2019 - Scores posted (see "2019 Results" tab). Updates to the "Activated Counties" and "All-Time Records" have been made.
---
March 14, 2019 - Two important rule changes for 2019 -- digital QSOs are now worth 4 points instead of 3, and we've dropped the 6 and 2 meter bands. For complete rules, click the Rules link in the left column of this page.
---
April 20, 2018 - CW Mobile Window added to suggested-frequency rules: "Suggested operating frequencies: 1815 and 40 kHz up on CW, except on 40m, where 7025-7035 is suggested (a window for mobiles to call CQ should be observed from 35 to 40 kHz up; others should not call CQ or run stations there); ..."
---